Well guys, this is what I offer. I am not a big company. Together with my brother we made them available. I use my tools myself. They are helping me enormously. In the last decade several thousand people bought them. Many liked them a lot.
This is not a game for me. This is a very serious business. My goal is to sell. Everything starts only after the sale.
It's not about who steals from whom. I am giving you guys a lot in exchange for a very small fee and some appreciation.
Everything is custom written by me. It's a modern software art. I am not a charity. The development costs of these projects is in excess of $100000.
If something doesn't work with them, don't freak out like a crazy abandonned baby, let me connect remotely and I'll solve it.
If all you want is a freebee, or you want to buy it and then freak out, I would really appreciate if you don't buy anything. These people bring no value and are very annoying.

This freebee culture is ridiculous! We need to earn too, so we can pay you for your services!

I am financially secure enough to not manipulate for sales. I will never offer them as a freeware. I believe this culture created generations of immature people.

At one point people have to grow up enough to understand the value that software brings, that it's the software that makes it all work, not how thin hardware is... It's our work, it's people like me who make miracles.
It works very well. This is not bait and switch. I am not selling you junk and running away with your money. I am not stealing from you. You are not giving money to me for free either. I am here all the time. This is for serious people only who understand business and don't play stupid games.

What drives me is essentially we create happiness and spread it.
I want people to enjoy these works of art as much as I enjoy them.

Daniel Aroustamoff
Chief Software Architect
Spline Technologies Corp.
1.514.3168409 in Canada
techdepartment at remotedebugger dot com

Your order is secure. Instant download. No PayPal account necessary.
Pricing in effect until May 25, 2013. Get it while you can.

Open on holidays and weekends.

Debugger
Cost
USD
Cost
EUR
Buy via
Plimus

SplineTech JavaScript Debugger PRO Corporate

One Year Direct Support Pack, provided directly by the developer, Featuring:

One Year Direct Phone Support ($299 Value)

One Year Direct Remote Desktop Support ($499 Value)

One Year Direct Live Chat Support ($299 Value)

One Year Direct Email Support ($199 Value)

One Year Product Upgrades and Updates Assurance ($149.88 Value)

$149.88

€119

SplineTech VBS Debugger PRO Corporate Edition

One Year Direct Support Pack, provided directly by the developer, Featuring:

One Year Direct Phone Support ($299 Value)

One Year Direct Remote Desktop Support ($499 Value)

One Year Direct Live Chat Support ($299 Value)

One Year Direct Email Support ($199 Value)

One Year Product Upgrades and Updates Assurance ($149.99 Value)

$149.99

€119.99

Team Remote ASP Debugger PRO Local
For Windows 7, 8, XP single user local IIS

One Month Direct Phone Support

One Month Direct Remote Desktop Support

One Month Direct Live Chat Support

One Year Product Upgrades Assurance ($249 Value)

$199

€149

Team Remote ASP Debugger PRO FULL Edition CORPORATE

Remote Configuration on production servers included

One Year Corporate Support Pack, provided directly by the developer, Featuring:

One Year Direct Phone Support ($299 Value)

One Year Direct Remote Desktop Support ($499 Value)

One Year Direct Live Chat Support ($299 Value)

One Year Direct Email Support ($199 Value)

One Year Product Upgrades and Updates Assurance ($299 Value)

$599

€489

Ultimate Web Debugging Suite
features

Team Remote ASP Debugger PRO FULL Edition
SplineTech JavaScript Debugger PRO Corporate

One Year Corporate Support Pack, provided directly by the developer, Featuring:

One Year Direct Phone Support ($299 Value)

One Year Direct Remote Desktop Support ($499 Value)

One Year Direct Live Chat Support ($299 Value)

One Year Direct Email Support ($199 Value)

One Year Product Upgrades and Updates Assurance ($299 Value)

$699

€549

Ultimate Web Debugging Suite PRO
features

Team Remote ASP Debugger PRO FULL Edition
SplineTech JavaScript Debugger PRO Corporate
SplineTech VBS Debugger PRO Corporate
SplineTech Cute Timer

One Year Corporate Support Pack, provided directly by the developer, Featuring:

One Year Direct Phone Support ($299 Value)

One Year Direct Remote Desktop Support ($999 Value)

One Year Direct Email Support ($299 Value)

One Year Direct Live Chat Support ($299 Value)

One Year Product Upgrades and Updates Assurance ($799 Value)

$799

€615

Team Remote ASP Debugger PRO Local Upgrade

$60

€43

Team Remote ASP Debugger PRO FULL Upgrade

$99

€72

SplineTech JavaScript Debugger PRO Upgrade
1 year of upgrades

$95

$75

SplineTech VBS Debugger PRO Upgrade
1 year of upgrades

$95

€75

Ultimate Web Debugging Suite Upgrade


$122

€89

Ultimate Web Debugging Suite PRO Upgrade

$149

€109
Your order is secure. Please click PayPal's Return to Seller button right after ordering for immediate FULL retail product download.
Bill Me Later now available via PayPal. No PayPal account necessary. Volume discounts available via Plimus BuyNow.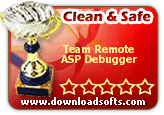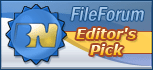 I've just started using your debugger and it's paid for itself within the first 15 minutes - what a time saver compared to inserting 'response.write / response.end' instructions throughout the code! The ability to monitor values and edit the code 'on the fly' is tremendously cool...
I don't normally use any development tools other than a simple text editor... but your debugger helped me resolve a particular problem in minutes that had held me up for a day and a half - I'm a raving fan

Robert Hise, Web Developer (USA)




We securely accept all major worldwide credit and debit cards which are processed instantly, with all product download links available on our order confirmation page (click PayPal's Return to Seller button after ordering to return to our site for download links).

We proudly accept secure payments with PayPal and Plimus, our long-time reliable transaction processing partners. Bill Me Later now also available via PayPal. We are PayPal Verified (since 1999). We do not collect sales taxes for US customers, no VAT for EU residents, and no PayPal account required to purchase via PayPal.

We are sorry but we cannot offer refunds. All the information necessary for the customer to make a decision to buy our products is clearly laid out in these pages. We would be pleased to answer any questions you may have if you are still in doubt.
Make your development life easier today



Copyright © 1999-2013 Spline Technologies Corporation. Make your development life easier.
All rights reserved